FRIDAY
Back at it, day two. We arrived while URSUS FACTORY was finishing their set. I didn't seethem, but heard the end of the set from afar. The crowd went crazy (aaargggghhhhhhh!!!) when the duo announced there wouldn't be encore and time was up. Perhaps they'll headline next year – let's see if their intense, diverse and totally free Finnish action rock reaches even wider audiences in the future.
The weather was pretty much the opposite from yesterday – I ended up burning my face in the sun. My attorney kept chanting for more rain.
"it's easier to snatch one's soul while it rains" he said. I believe him. It makes perfect sense.
"Time to hit the pit. Keep up the good work." he continued and went his way.
BRITISH LION opened the main stage program on Friday. A band including Steve Harris, playing more straight forward pieces than the legendary Iron Maiden and looking to play more intense shows in smaller venues. The band's been thought to be Harris' solo project during the early days but as they've stated too, that isn't the case. Those words haven't been empty - one could sense the fellowship between the band being strong by just watching them do their thing. The sunny weather complimented their stylish, timeless heavy metal, which was laid out casually yet played ferociously.
BOKASSA from Norway represented sludgier end of the program - or brought "stonerpunk" into it, as they like to call it. I had heard only a small snippet of their sounds before and I was happy to notice that for a period of time their crushing riffage really got me – I don't know if they played songs from some particular album, but these one's resembled some of the styles I'd likely be going to listen into a local club the other Friday night to get a fix on my swamp metal cravings. Some parts not as much, but were strong nonetheless.
KILLING JOKE – these legends I totally missed out. Check out the photos my attorney got (soul windows, he says). Anyway, I reckon the must've been brilliant.

There was a reason though. I happened to find my old friend Bubba among all the strangers. We haven't seen each other in years and had a lot to catch up. To be honest I wasn't expecting to run into anybody I knew, but world's still full of surprises.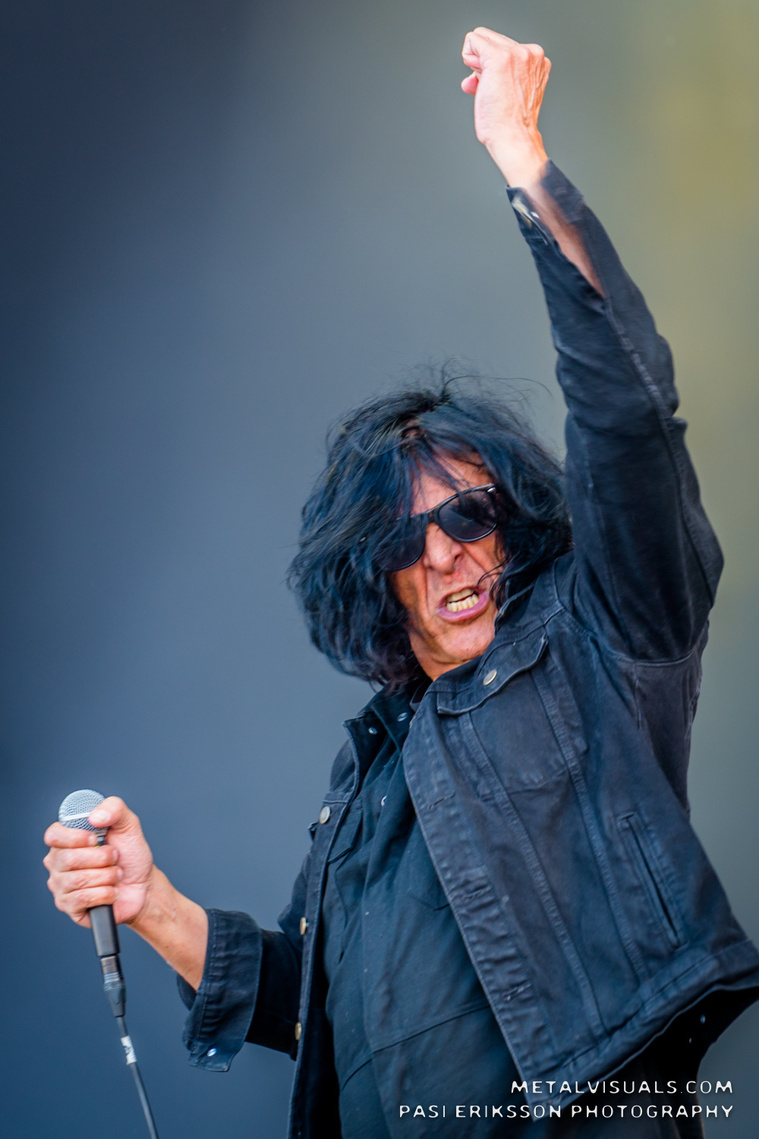 After a cold one or two we went to see LÄHIÖBOTOX. These dudes bring a dash of straight forward, rather old school thrash metal and hardcore punk with the rapper Seksikäs-Suklaa on the front to the mix. Body Count's spirit is strong within this party. Only a few of the bands this weekend sung in Finnish; Lähiöbotox being one of them. Mosh pits formed and people cheered for more, though the tent wasn't too crowded. I too found myself banging my head and screaming, their energy was effective.
MEGADETH got on the stage to see probably the biggest crowd so far in Rockfest. Folks came in early and started cheering for the veteran thrashers long before the start of the show. Dave Mustaine was really present for the audience taking his time commenting recent events in the world and sharing his personal life - there was an immense gratitude about him. Megadeth started their tour from Rockfest too, so there's probably the sweet tingly feeling of getting onthe road again. Anyways, the band played a razor sharp set full of classics starting with "Hangar 18". During "Peace Sells" their mascot Vic Rattlehead made an entrance and joined the party.
From what I've learned, I should've checked out the death metal dozers HEAVEN SHALL BURN. My attorney did, told me they were brutal and that we have pictures (spiritportraits, he says).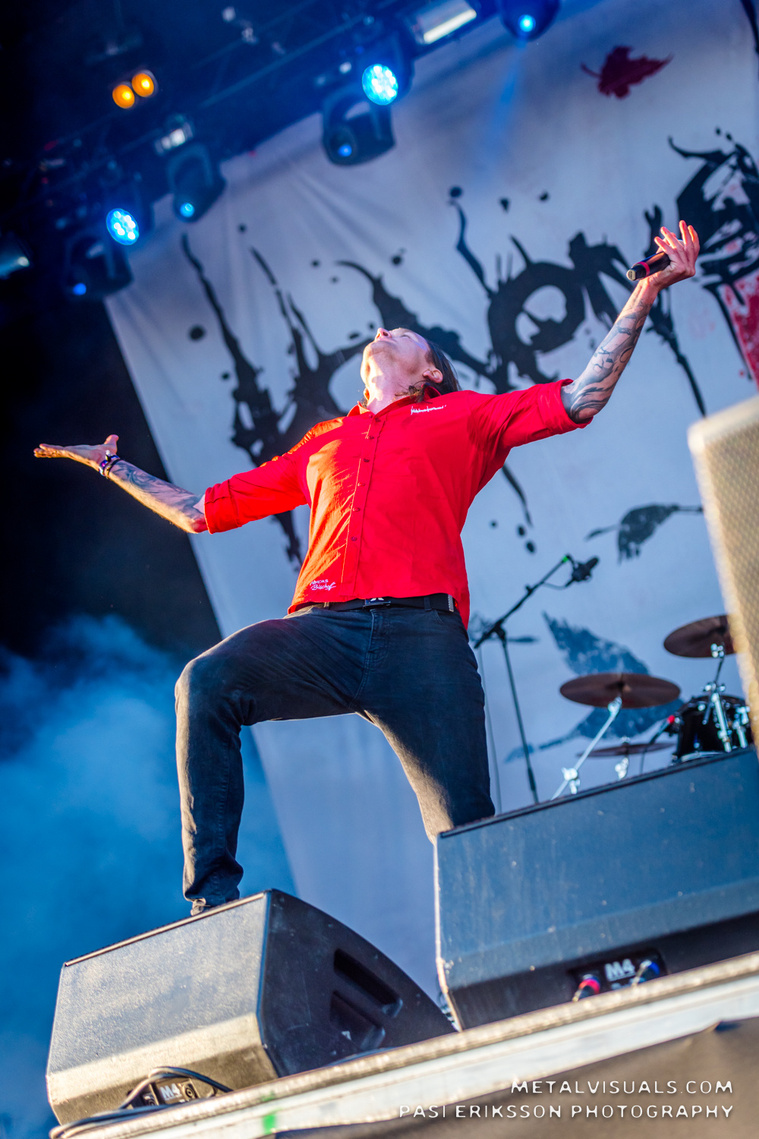 SCORPIONS was one of the bands I've wanted to witness for a while. I really enjoyt heir first album "Lonesome Crow" from 1972 – though I wasn't expecting to hear material from it. Anyways, these cats knew how to rock. The band played a streak of hits including Wind of Change with updated lyrics referring to the situation in Ukraine. For reasons unknown they ended their set some 20 minutes prior the schedule, giving me and my attorney change to leave the festival a little early. His little minions waiting at home would have the schools out party tomorrow and preparations needed to be done.
I didn't mind at all, it had been a good day.
Text Mikko Toukola.

Photos Pasi Eriksson.

Scorpions - Rockfest 2022.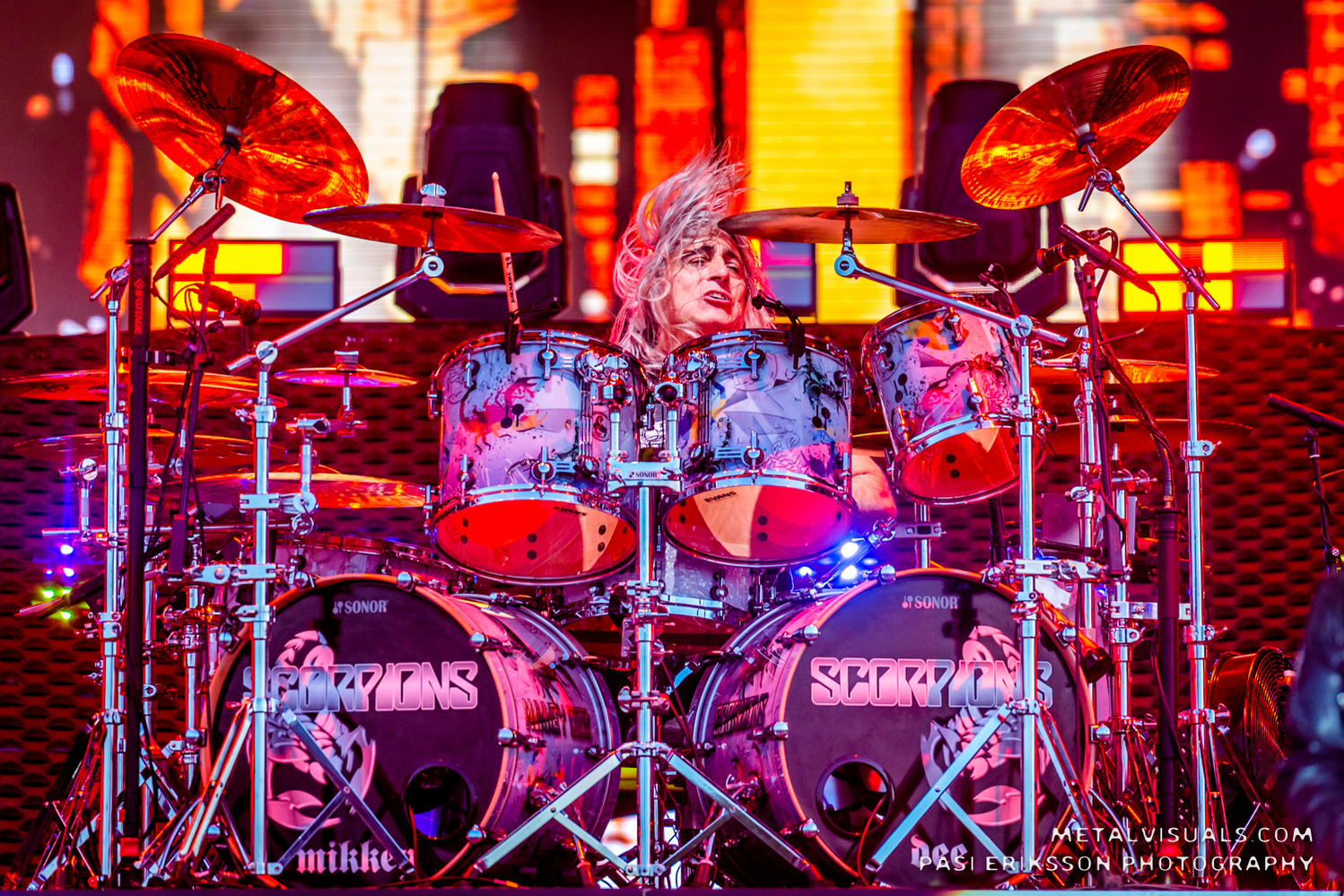 Megadeth - Rockfest 2022.
British Lion - Rockfest 2022.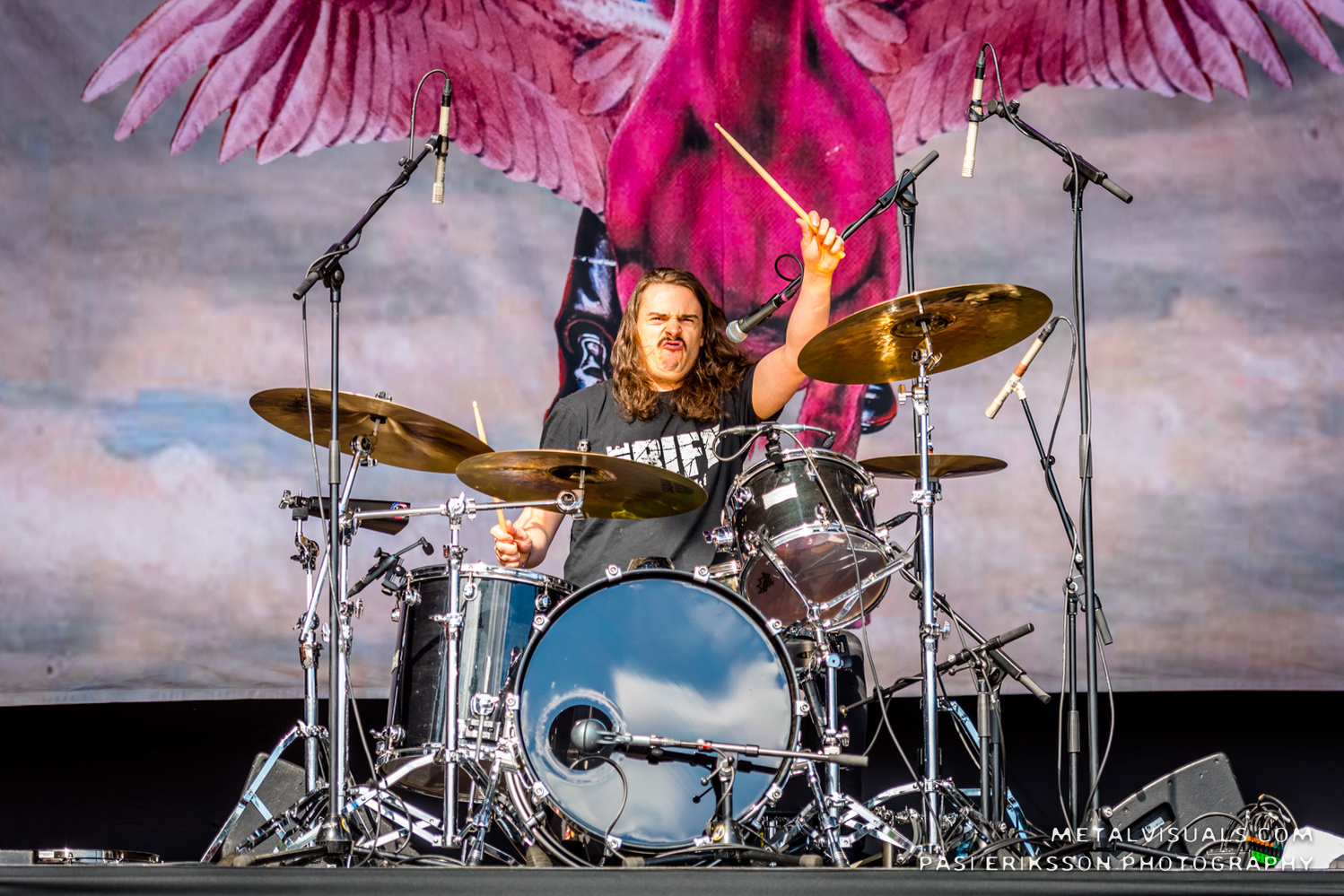 Killing Joke - Rockfest 2022.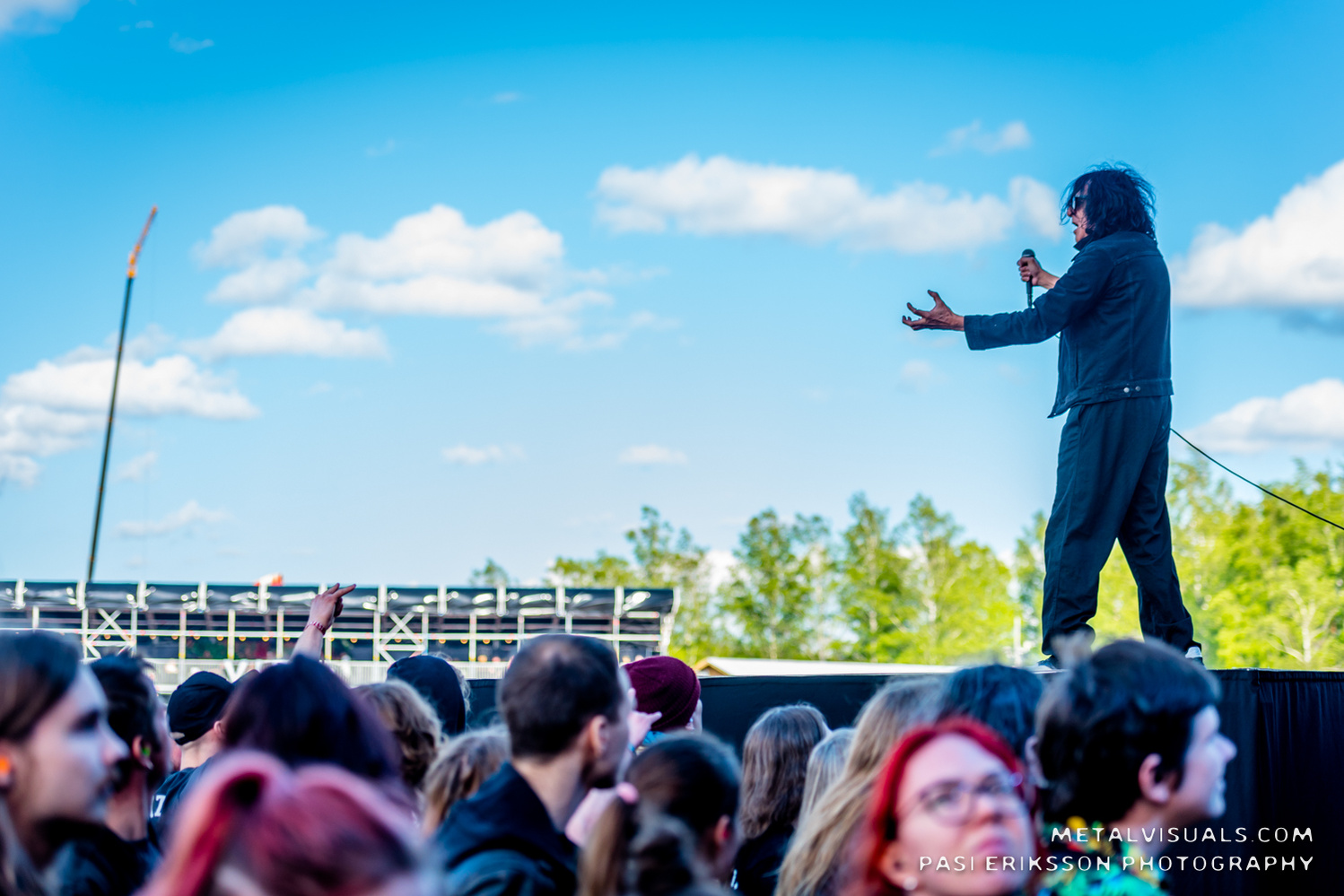 Heaven Shall Burn - Rockfest 2022.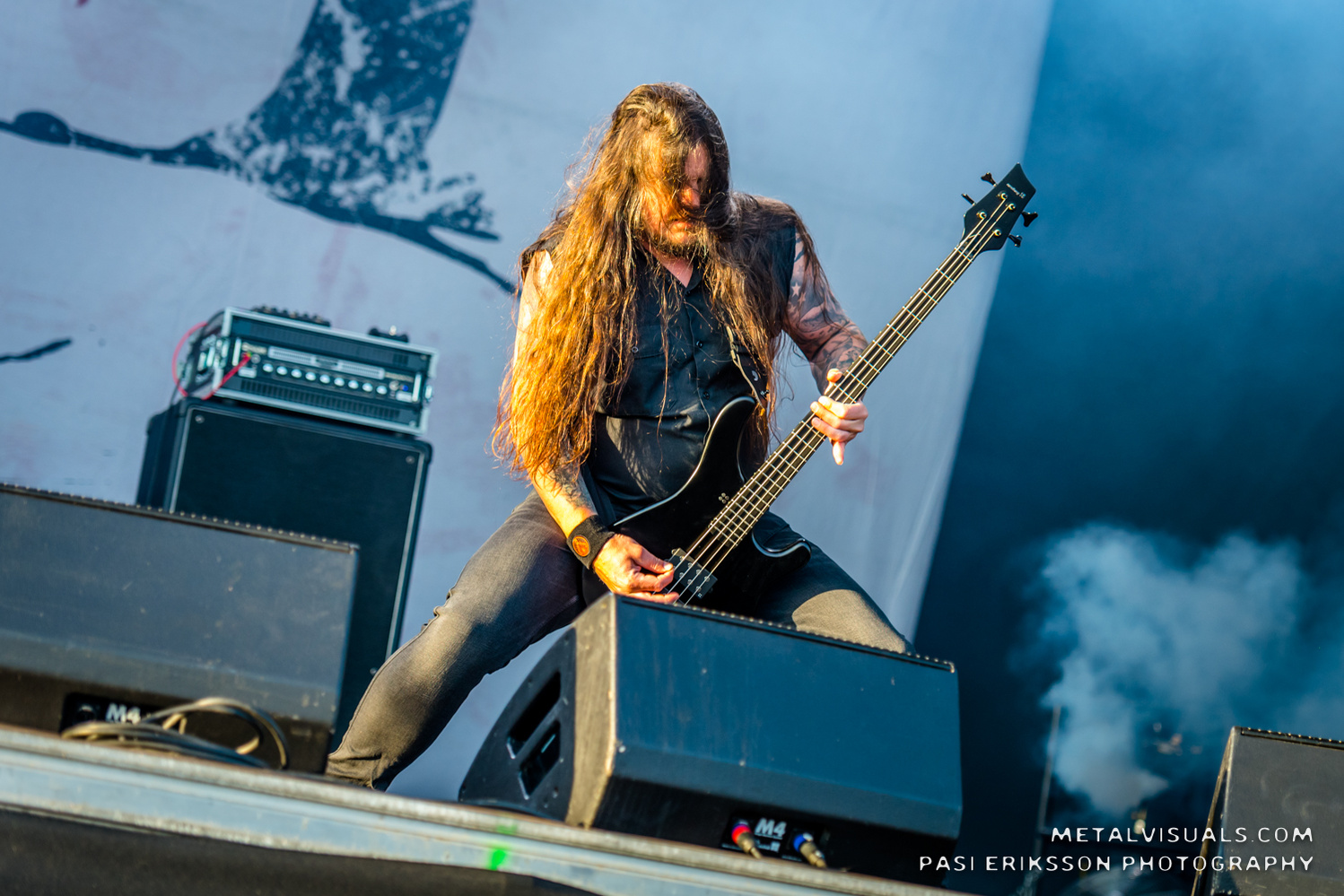 Scorpions - Rockfest 2022.
Megadeth - Rockfest 2022.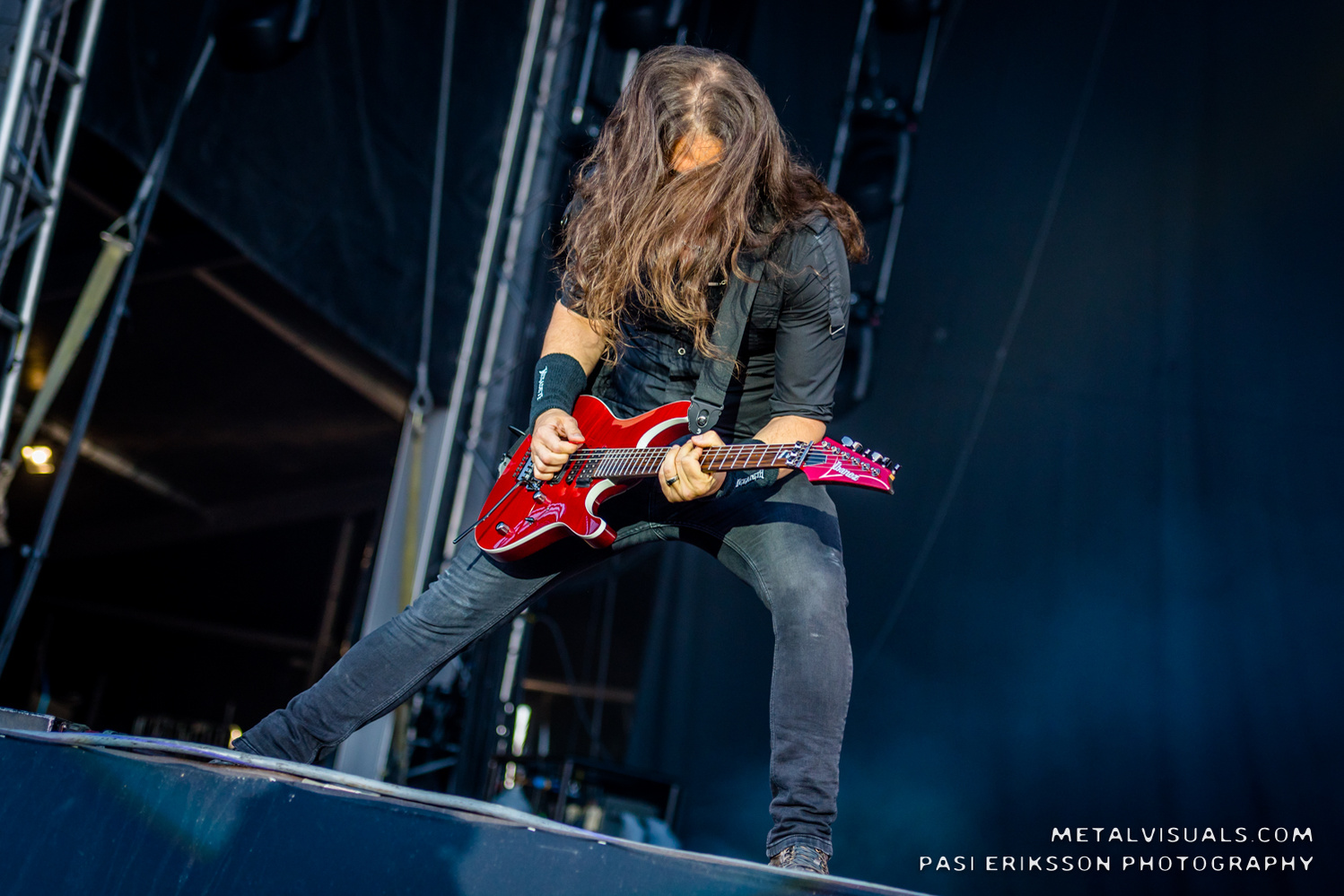 Scorpions - Rockfest 2022.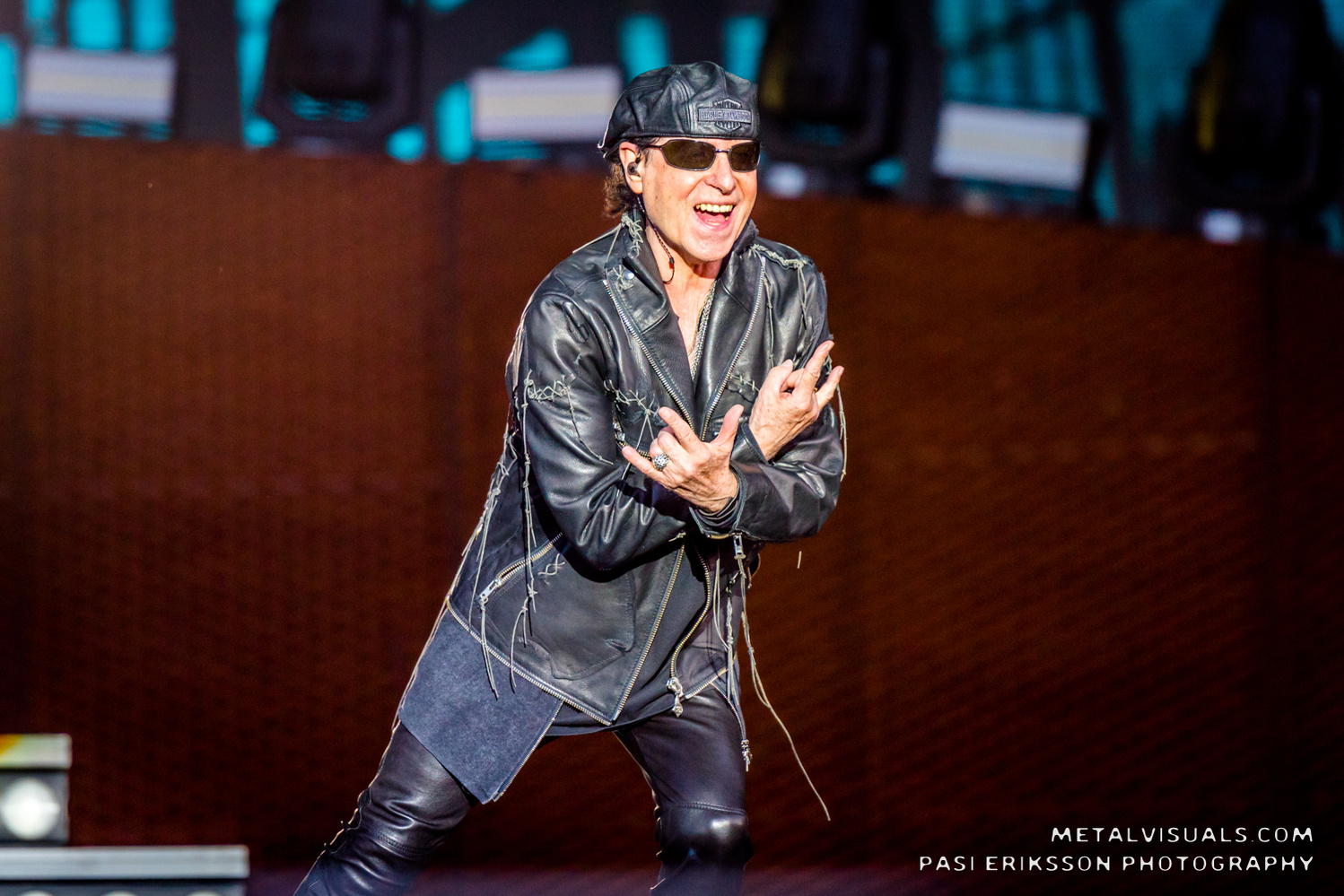 British Lion - Rockfest 2022.